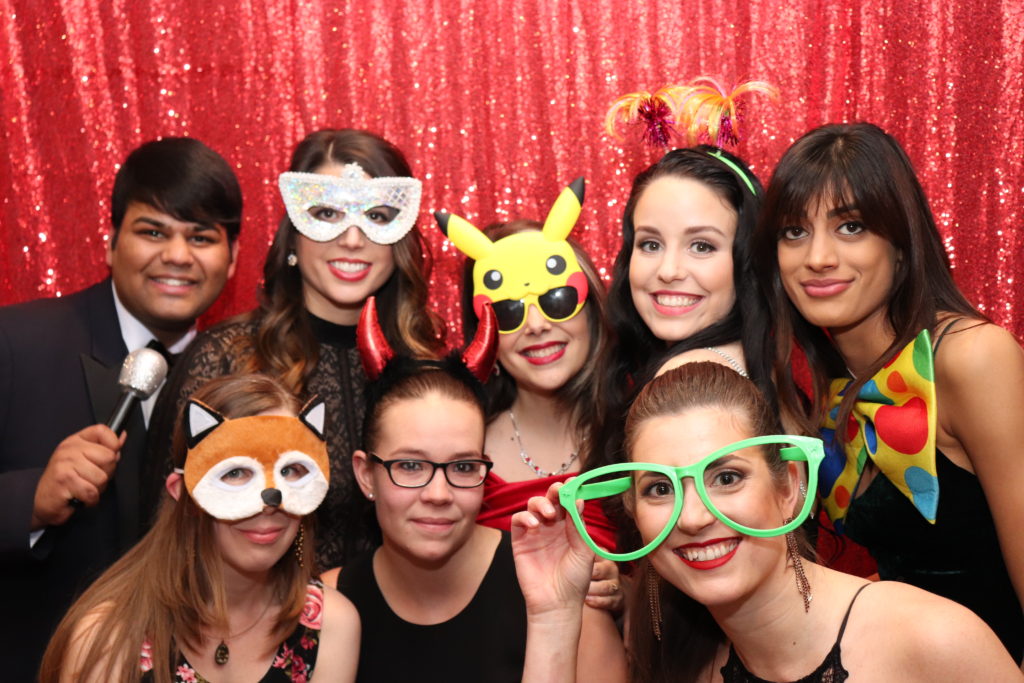 When planning an event, whether it's a wedding, a graduation, or a birthday party, having great photos to document the moment is essential. While having a photographer to capture some formal images is always a good idea, more people are now interested in capturing the fun aspects of the special day.
1.Capture The Fun
Miami's Photo Booth rental is a fantastic way to add even more excitement to any event, no matter what type of occasion you're celebrating. Guests of all ages love to crowd into a photo booth and have a good time, making ridiculous expressions and generally having a good time. After that, you can all reflect on how much fun you had.
2.Bringing People Together
It's not always easy to get people to socialize at an event, especially when they don't all know each other. Getting your coworkers to talk to your old school friends isn't always easy, but with Miami's photo-booth, the process of breaking the ice becomes much easier.
3.Party Favors
Miami's photo-booth could solve all your troubles if you've been thinking about giving away party favors at your event but haven't been able to come up with something suitable. Your visitors will enjoy taking home their images, which they will be able to keep indefinitely.
4.A Trip Down Memory Lane
Miami's Photo Booth rental transports you and your guests back to a time before digital cameras and cellphones became commonplace. A printed photo has a traditional feel to it and may be used to decorate a wall or a refrigerator – something your iPhone screen can't accomplish!
5.Make An Instant Guest Book
Weddings, graduations, christenings, and other special occasions are all enhanced by the presence of a guest book to retain as a keepsake. While receiving written notes from friends and family is always appreciated, it's even better when those sentiments are accompanied with photographs, which is where your photo-booth can help!
6.Keeps Kids Entertained
At parties and events, it can be difficult to keep children amused. If you have children attending your party, Miami's photo booth rental can keep them entertained until the end of the night. Even better, it allows their mothers and fathers to relax and enjoy themselves without having to worry about what their children are up to.
7.Capture Unusual Moments
Official photographers will always do a fantastic job capturing the most important aspects of your event, but there are often subtle moments that are missed. With a high-quality camera and studio lighting to make colorful prints, those treasured memories can be preserved forever with a photo-booth.
8.Fun Props
One of the nicest aspects about Miami's photo booth rental is that it includes a variety of interesting decorations and accessories, allowing your guests to get even more enjoyment out of the experience. They will not only have fun making intriguing visuals, but the end outcome will make you all chuckle.
9.Zero Effort Needed
When it comes to planning an event, there is a lot to consider. Fortunately, Miami's photo booth is a hassle-free addition to the event. When you rent a photo-booth from us, you can relax knowing that everything will be set up and organized for you, so you won't have to worry about anything.
10.An Affordable Choice
Hosting parties can be complicated, however when you rent a photo-booth from in Miami you'll get exceptional value for the price. For a small charge, you and your guests can find incredible entertainment, with plenty of chuckles, and valuable treasures that will last a lifetime
Looking For A Photo Booth In Miami?
If you're looking to rent a photo booth in Miami. Our Miami photo booth has several to choose from. However, we can promise you outstanding service and the best value for money. Contact us today to arrange a photo-booth for your next event! – (415)650-0755 or head over to @eventboothusa.com