PHOTO BOOTH RENTAL SAVANNAH
Top Photo Booth Rental Company in Savannah, Georgia.
Rent with your city's best photo booth rental company. Our award-winning service extends to a variety of cities throughout the USA, and we are now available in Savannah, Georgia! Rent a beautiful photo booth for your galas, weddings, corporate events, birthday parties, baby showers and much more!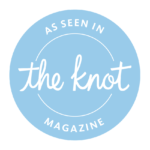 Why Rent A Photo Booth in Savannah?                
A photo booth is a wonderful feature to include in your event, if you want your guests to enjoy themselves with great quality memories or turn up the fun in your event. By rent an photo booth in Savannah Georgia, you allow us to help bring the fun and excitement directly to you! Our photo booths are customizable, and come with a great variety fun props to pose with. Your guests will be looking picture perfect, what best time to take pictures than at your event?  
 Why Rent From Us?    
Excellence is assured, our booths are much more modernized than the old-fashioned booths, making the photos much more inclusive to many more people. 

When you rent a booth with us in Savannah, Georgia we provide our clients with a responsible photo booth attendant, our clients are never expected to lift a finger and the attendant is responsible for the take-down and setup of your booth.

We provide unlimited on-site 4×6 prints, so don't be stingy with how many pictures you take! Having fun and enjoying your event is your biggest priority .

 
Types Of Events We Serve
Graduation Photo Booth in Savannah: Graduations are a great place to include a photo booth in. This Savannah Georgia photo booth will be appreciated greatly without a doubt. Luckily we provide unlimited on-site prints for everyone in attendance.
Baby Shower Photo Booth in Savannah: Baby showers are a beautiful way to welcome your newborn, add a unique feature by using a photo booth!
Corporate Event Photo Booth in Savannah: Break the ice and improve employee relationships with your corporate events by including a photo booth!
Create goofy silly memories within your Gala where you will be your best dressed.
Included Features
Unlimited 4×6 Prints during event + share to social media
Email sharing
On-site attendant
Tons of fun props provided for guests!
Photo booth backdrop of your choice
Pricing
There's no need to break the bank to have some fun. Our prices are based on the amount of hours you want our booth for. We rent for a minimum of two hours, including one hour for set-up.
2 hours + 1 hour setup: $499
Additional time: $50/per hour.
Similarly, every rental has access to the following equipment
DSLR camera

State of the art printer

Light box

Backdrop and stand

Table for props.
Contact Us / Reservations
Please fill in the below form with any questions you may have or to make a reservation.
Feel free to call us anytime at (855) 759-0249
We are an Photo Booth rental company in
San Francisco
and surrounding areas like
Washington
,
Santa Rosa
,
Baltimore
,
Daly City
,
Foster City
,
Los Altos
,
Menlo Park
,
Mountain View
,
Oakland
,
Palo Alto
,
Redwood City
,
San Jose
,
San Mateo
and
Santa Clara