PHOTO BOOTH RENTAL JOILET
Top Photo Booth Rental Company in Joilet, Illinois
We are rated the #1 Photo Booth Rental Company in the USA. We bring our award-winning photo booth rental services to offer stunning wedding photo booths, birthday party photo booths, corporate event photo booths, and any other special event photo booths you may need. Our photo booths will offer the quality entertainment, enjoyment and memorability you and your guests are looking for!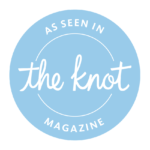 Why Rent A Photo Booth in Joilet?        
The Perfect Unique Addition To Your Special Event: Our beautiful photo booths are sure to stand out in the best kind of way at your special occasion. They bring that sense of familiar enjoyment and excitement that everyone knows and loves about photo booths, and they offer the perfect opportunity to connect with one another in a fun and uniquely memorable way.
An Entertaining Feature For Your Guests To Interact With: 

Your exciting photo booth will be the perfect place for you and your guests to enjoy each others company in a deeply unique, entertaining, and memorable way. The photographs that the photo booth is prone to capture will beautifully reflect the unique, and growing, connections between you and your guests. They are the perfect way to bring everyone in attendance together in a light-hearted and memorable way.
Create Fun and Lasting Memories: 

Our award-winning photo booth company includes everything you and your guests need to access the most fun and enjoyment out of the novel experience. From our wide selection of fun and quirky props, to our unlimited 4×6 on-site photo prints, plus a beautiful backdrop of your choice, they are the perfect opportunity to make quick and yet deeply lasting memories between you and everyone in attendance. Everyone will get the chance to go home with a visual token to remember and cherish your special event by for years to come, whether it be a high-quality photo to tuck into their personal albums, or an easily sharable digital copy to enthusiastically post to their social media!
Why Rent From Us?   
Trustworthy, Award-Winning Service:

 We are recognized as a top-rated photo booth rental company and we bring that high level of service to every special event photo booth that we provide. We offer the dependable and reliable service that you need to make sure that your special event photo booth is a success.
A High-Quality Photo Booth Experience: 

We make sure that our photo booths offer the highest-quality experience for our special clients and their guests. From a wide selection of fun and quirky props, to the premium backdrop specially chosen by you, to the live-view touch screen your guests can easily use, all the way to the professional camera and printer we capture and produce your unlimited on-site 4×6 photos on, we make sure that the whole experience is one to be easily remembered and cherished. Not only will you and your guests go home with beautiful images of your memories together, you will have effortless fun while doing it!
Our Photo Booth Service Includes Everything You Need: 

We've covered all of our bases in order to offer you the kind of all-inclusive photo booth service that you are looking for. Our on-site professional attendant will make sure that the entire experience runs smoothly, so that all you'll have to do is enjoy the effortless entertainment along with your guests, we'll handle the rest. From a wide variety of funky props, to beautiful premium back drops, our photo booth rental service includes it all. We offer unlimited 4×6 beautiful prints as well as digital copies, so you and your guests will receive your wonderful pictures to look back on, right then and there.
Types Of Events We Serve
Wedding Photo Booth Rental In Joilet, Illinois: Our beautiful wedding photo booth rentals are the perfect addition to memoralize your special day in a unique and entertaining way. Our award-winning photo booth rental services are here to ensure that you receive the high-quality services and memorable experiences you deserve on your deeply meaningful day. We invite you to choose from our wide selection of beautiful premium backdrops to make sure that your photo booth will fit perfectly with the rest of wedding theme. With a large variety of fun props for you and your guests to pose with, a lightbox, and a high-quality camera to snap all the pictures, you and your guests are certain to create the kind of celebratory, memorable and endearing pictures that will easily mark the joyous occasion. Our high-quality unlimited 4×6 on-site prints, as well as digital copies, make sure that the memorable tokens of your special day can be closely cherished by many for years and years to come. Plus, our professional on-site attendant will handle all of the ins-and-outs, so you won't have to worry about a thing, simply enjoy the effortless fun that your special photo booth will offer! Corporate Event Photo Booth Rental In Joilet, Illinois: Our top-rated photo booth rental service is the perfect addition to have at your upcoming corporate event. With a variety of fun props, a perfectly-lit back drop, and unlimited 4×6 on-site photos and digital copies, your photo booth is sure to be a main attraction for everyone in attendance. Your beautiful photo booth will be the perfect opportunity for you and all of your guests to effortlessly socialize, break the ice, and make memories to be fond of. Our professional photo booth rental service will offer everything your corporate event needs to make your photo booth experience unforgettable. Birthday Party Photo Booth Rental In Joilet, Illinois: Our birthday party photo booth rentals are a beautiful and unique way to mark the joy, excitement and friendship of your very special occasion. From our wide selection of fun and quirky props, to the beautiful back-drop of your choice, and the unlimited 4×6 on-site prints and digital copies, our award-winning photo booth company has everything covered to ensure that you and your guests will receive the perfect photo booth experience.
Included Features
Unlimited 4×6 Prints during event + share to social media
Email sharing
On-site attendant
Tons of fun props provided for guests!
Photo booth backdrop of your choice
Pricing
There's no need to break the bank to have some fun. Our prices are based on the amount of hours you want our booth for. We rent for a minimum of two hours, including one hour for set-up.
2 hours + 1 hour setup: $499
Additional time: $50/per hour.
Similarly, every rental has access to the following equipment
DSLR camera

State of the art printer

Light box

Backdrop and stand

Table for props.
Contact Us / Reservations
Please fill in the below form with any questions you may have or to make a reservation.
Feel free to call us anytime at (855) 759-0249
We are an Photo Booth rental company in
San Francisco
and surrounding areas like
Washington
,
Santa Rosa
,
Baltimore
,
Daly City
,
Foster City
,
Los Altos
,
Menlo Park
,
Mountain View
,
Oakland
,
Palo Alto
,
Redwood City
,
San Jose
,
San Mateo
and
Santa Clara