PHOTO BOOTH RENTAL TACOMA
Award winning photo booth company in Tacoma, Washington
Event Booth USA is one of the top leading and most affordable photo booth rental services in Tacoma, Washington! A photo booth is the perfect entertainment for any event from birthday parties to weddings, to corporate events, and much more!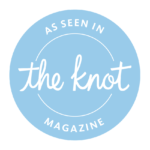 Why rent a photo booth in Tacoma
By renting our affordable photo booth in Tacoma, Washington you can immediately add some originality, as well as entertainment to any event! Renting a photo booth in Tacoma Is fantastic for any affair whether you're celebrating a birthday wedding or corporate event. Nothing is better than taking some hilariously funny photos with a wide array of unique props.
It creates lifelong memories with the people that you love! By using our photo booth for rent in Tacoma we have customizable templates and unlimited 4×6 prints, your guests will be guaranteed a memorable and cherish able experience that they won't forget anytime soon.
It's a great icebreaker! Not everyone can get down on the dance floor, which is why you should consider renting a photo booth in Tacoma; it acts as the perfect substitute to give your guests a more laid-back easy-going environment everyone can enjoy.
It's amazing for weddings! Our wedding photo booth rental in Tacoma is perfect for weddings. Our photo booths in Tacoma are not only eye catching but beautiful and will level up the decor of your event tremendously. We provide an award-winning service to create a magical experience for your special night.
Why rent a Tacoma photo booth from us
We're dependable: when you rent a photo booth from Event Booth USA you can be certain that you are getting a very reliable service that will always deliver the best of the best! We are very trusting in our booth attendants and representatives giving you exactly what you need for the best price.
Were affordable: We offer some of the best price to performance of any other photo booth company! We are confident we are the best on the market at a fair price.We offer bigger more modern booths instead of the traditional ones so that you can get more people the opportunity to be in on the fun.
Our professionally trained booth attendants work to create a pleasant and comfortable environment for your event! They take care of everything for you from the set up to clean up so you don't have to worry about anything but having a blast.
Events we serve
Wedding photo booth rental in Tacoma: are you Considering renting a photo booth for your wedding? We provide stunning photo booths with a vast selection of hilarious props that are an absolute blast to use, Creating magical memories for your magical night
Corporate event photo booth rental in Tacoma: Need to add some flare to your corporate event? When you rent a photo booth in Tacoma you can instantly take away from the stiffness of corporate events giving coworkers a great chance to improve relationships and improve collaborativeness.
Birthday party photo booth rentals in Tacoma: Do you wish to make your birthday parties more memorable! We recommend renting a photo booth because a photo booth can provide loads of fun for both adults and children. Our booth also gives guests something to keep with them to remember how exciting your birthday was.
What We Include in Your Tacoma Photo Booth Rental:
All equipment, such as a DSLR camera for high quality photos, a light box, backdrop and sturdy stand, prop table, and a state-of-the-art printer to provide guests with the best pictures possible
The choice of a customizable backdrop
An on-site photo booth attendant who sets up an hour prior to your event
Email sharing so guests can receive a digital copy of their photos
Unlimited prints (4×6) & social media sharing
Easy navigation – A live view & touch screen
All the props you can imagine!
Pricing for the Photo Booth Rental in Tacoma:
Our photo booths in Tacoma rent for $499 for 2 hours + $50 per additional hour.
Contact Us / Reservations
Please fill in the below form with any questions you may have or to make a reservation.
Feel free to call us anytime at (855) 759-0249
We are an Photo Booth rental company in
San Francisco
and surrounding areas like
Washington
,
Santa Rosa
,
Baltimore
,
Daly City
,
Foster City
,
Los Altos
,
Menlo Park
,
Mountain View
,
Oakland
,
Palo Alto
,
Redwood City
,
San Jose
,
San Mateo
and
Santa Clara