PHOTO BOOTH RENTAL OAKLAND
Top Photo Booth Rental Company in Oakland
Event Booth USA is a top rated photo booth rental company serving Oakland and the Bay Area. We provide an award-winning modern style photo booths at an affordable price! We strive to offer stellar customer service as your referrals are a key part of our business!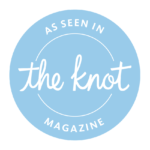 Why Rent A Photo Booth in Oakland?
We know that planning an event means inviting a bunch of different people. Well, if you're anything like us, then mingling on the dance floor just isn't an option for us uncoordinated and embarrassing dancers! Photo booths are an excellent ice-breaker and are a fun way to make new friends! Furthermore, having an event means you're likely going to have a stressed out photographer. Why risk not having everybody included in photos when a photo booth means your going to not only have everyone involved, but you'll have photos with a mix of people that likely wouldn't have been photographed together! Lastly, with our unlimited 4×6 prints, your guests are going to be able to keep all of the photos taken from your event, meaning they get a keepsake to remember the night, and you don't have to worry about party favours!
You're already spending a lot of time and money on your event, so why worry about party favours as well? Let your guests go home with the perfect gift, a collage of photos taken at our booth! It's a much better gift and it's one your guests will cherish!
Why Rent From Us?
At Event Booth USA, we offer a modern, open-style photo booth that can involve a lot more people when compared to the traditional style photo booth. We allow clients to completely customize their photo templates and choose a backdrop from a variety of different colours. We also provide a professional and personal booth attendant that will take care of any questions or problems, set-up, and clean-up, meaning you now have one less thing to worry about! We provide our award-winning service all at an affordable price that can fit into any event budget!
Included Features
Unlimited 4×6 Prints during event + share to social media
Email sharing
On-site attendant
Tons of fun props provided for guests!
Photo booth backdrop of your choice
Pricing
There's no need to break the bank to have some fun. Our prices are based on the amount of hours you want our booth for. We rent for a minimum of two hours, including one hour for set-up.
2 hours + 1 hour setup: $399
Additional time: $50/per hour.
Similarly, every rental has access to the following equipment
DSLR camera
State of the art printer
Light box
Backdrop and stand
Table for props
Contact Us / Reservations
Please fill in the below form with any questions you may have or to make a reservation.
Feel free to call us anytime at (855) 759-0249
We are an Photo Booth rental company in
San Francisco
and surrounding areas like
Washington
,
Santa Rosa
,
Baltimore
,
Daly City
,
Foster City
,
Los Altos
,
Menlo Park
,
Mountain View
,
Oakland
,
Palo Alto
,
Redwood City
,
San Jose
,
San Mateo
and
Santa Clara