They can help to improve the atmosphere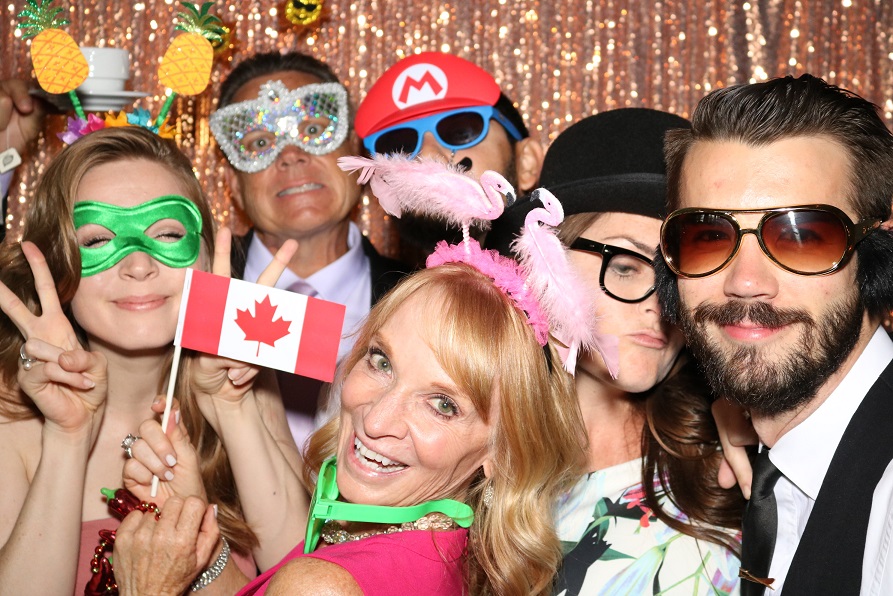 Everyone has been to a nightmarish work event at some point in their career, and you don't want yours to be the same. It should be noticeable, but only for the correct reasons. Things are going to work out much better for you and your organization if people are having fun.
Miami Photo booths are utilized to re-create a joyful and nostalgic atmosphere. Everyone remembers running into a photo booth with pals and attempting to obtain the ideal photograph by making funny faces or poses.
Having one of these at your event allows all of your attendees to have a good time reproducing it. Adding a few silly props will almost certainly make people laugh, and it will almost certainly improve the general tone of your event.
2. Miami Photo Booths are a great tool to encourage networking
Do you have a large group of people who don't know each other at your corporate event? It's a terrific approach to break the ice if you encourage your visitors to take photos with one another. While waiting in line, people are more inclined to strike up talks with one another. Small talk, while seemingly trivial, can pave the way for critical future business talks, which your event is designed to facilitate.
When the shot is taken, the interaction does not have to end. Encourage your guests to share their images on social media, identifying your brand or using a specific hashtag, to create an online area where people may engage more. This has the added benefit of increasing your brand's internet visibility and allowing people to see what fantastic events you can put on.
Photos can serve as valuable mementos, and your guests will cherish theirs, associating their joyful moments with your business. This will boost employee morale and may even attract new clientele to become involved with your company.
3. It will help your event stand out
Miami's photobooth is becoming increasingly popular at weddings and birthday parties. However, depending on your business, you may find that just a few work events have previously included this feature. If this is the case, Miami's photo booth will absolutely capture people's imaginations for all the right reasons.
It will be a significant aspect that attendees will remember, and it will provide a discussion point for your event. Also, if you work in an industry where photo booths are becoming more popular, that's fantastic! Your guests are likely to have had positive experiences with them, which will make them even more eager to make the most of yours.
4. They are less expensive than other forms of entertainment
All business parties require some sort of entertainment to keep guests amused and engaged all across the evening. Renting Miami's photo booth for the night is generally less expensive than other sorts of entertainment, and it is more likely to be enjoyed by a larger number of people. Your visitors can create their own experience with their images in a photo booth, allowing them the flexibility to have fun!
5. They are perfect for every occasion
Is this your annual Christmas get-together? Perhaps another big event for your business, such as a charity dinner? Invest in a picture booth to help your guests remember the big day! Miami photo booths may be customized to fit any theme, and they are fantastic keepsakes that remind guests of how much fun they had. To help generate perfectly themed images, you are in charge of a variety of features of photo booth design. You can pick your own backdrop.
6. They require less work on the night
Although renting Miami's photo booth necessitates some planning in order for it to be a success, this is all done ahead of time when you have the time. The photo booth is operated by a professional who takes care of everything at night. You won't have to worry about running out of printing paper or anything else going wrong and breaking down since